Career Growth Opportunities in Sales and Marketing
Direct Marketing, Sales, and Business Management Jobs for Graduates in Florida
NCOs Enterprise is a growing, dynamic Sales and Marketing Company that offers compelling opportunities to its employees. Over the years, substantial investment has helped us expand and diversify into a medium-sized company. We have kept stability and profitability in this atmosphere of change and growth. Apart from that, we have a particular training program that helps our marketers develop the skills to be successful franchisees in our business.
Experience the World
With NCOs Enterprise culture, not only are we going places in our work, but our work culture permits us to see the world, too. As a team, we fly to some attractive destinations for training retreats, and while at it, we get to understand each other better personally. These journeys and trips are our way of awarding our champions for being dedicated to our goals.
Administrative Business Manager
DUTIES: Plan, develop, and implement strategy. Coordinate day-to-day operations ensuring that company guidelines are followed. Setting up and organizing schedules. Devising and setting up objectives to boost company productivity. Interview, hire, and train a team of sales and customer service. Monitor and track operating costs, budgets and resources. Prepare reports and conduct research to determine potential sales of the company's services and make recommendations, policies, plans to aid management in its decision making, and identify new business opportunities.
SPECIAL SKILLS: NONE
JOB LOCATION: 4525 140TH Avenue N., Suite 908, Clearwater, FL 33762
REQUIREMENTS: Bachelor of Business Administration
SALARY: $47,500.00 per year
HOURS: 40 hours per week
CONTACT: Andrew Agustin, General Manager
RESULTS: ____
DATE POSTED: July 12, 2023 (conspicuously posted within the work premises)
DATE REMOVED: July 28, 2023
Join the team that is making a difference?
NCO's Enterprise has the opportunities for those individual seeking a prosperous career - find out more
On Site Mentors


We support ongoing education. A training strategy that will benefit you has been implemented by us. We'll pair you up with some of the top mentors who will take the time to get to know your training preferences and manner of learning.

Uncapped Growth Potential

You've attained the maximum level possible, yet you still want to advance at your present employer. Here, we want you to continue to push yourself and advance.

Travel Opportunities


We have relationships with some of the top executives and business owners in our industry. We will either reward you with pleasant excursions or send you on networking travels.

Amazing Company Culture

Our staff reportedly adore our workplace atmosphere. We want you to feel involved, therefore we will organize team trips and engage in general team-building activities to strengthen that link.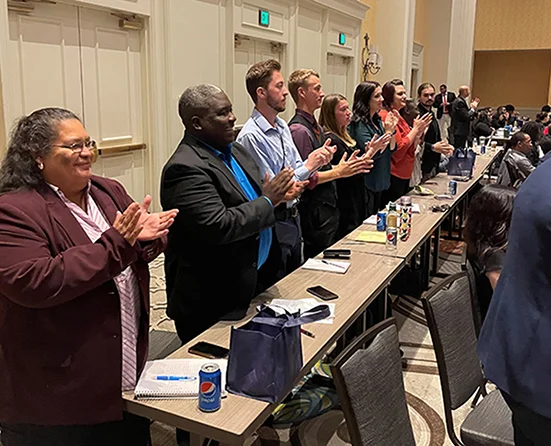 Individually paced prospects to learn
Fundamentals for business success
Insights and supportive feedback
Professional growth